What is a fuckboy?
As the worst resource in the world, I went straight to Urban Dictionary and found this...
"Asshole boy who is into strictly sexual relationships; he will lead a girl on and let her down, then apologize only to ask for "pics" once the girl has welcomed him back into her trust. Boys like this will pretend to genuinely care about the girl but always fail to prove the supposed affection. He almost never makes plans because he has to hangout on his terms which could be the most whimsical of times, and if the girl rejects those plans because she has a legitimate reason for not being able to hang out, he will get pissed..."
That's like wayyy to intense for me, but I understand what she was going for. Yes, I say 'she'. That was clearly written by a girl who was hurt by a guy.
Anyone who knows me knows that I don't believe in the world "slut". Like, it's gross and mean. So why would you want to have it in your vocabulary? To me, it's like saying "bell-bottom jeans". Like, I don't believe in bell-bottoms, but at the same time, I don't point fingers at the people who are wearing them because when it comes down to it, they aren't hurting me.
As much as I would like to continue this blog as an anti-slut blog, that's not what it is, so back on topic we go.
(get used to it... I have ADHD)
I personally LOVE the term 'fuckboy' because it's the closest way a guy will ever get compared to a slut. Think about it, who is the most vocal to call girls sluts? Dudes. Definitely in my experience, dudes. Typically, their friends who are girls, not girl friends, will follow. And it sucks, it really sucks. It hurts, it really reallllly hurts. But, for the longest time there was no equivalent stab in the heart, or punch in the stomach, as the word slut.
In order to fully understand what we now view a fuckboy as, I think we should go back to the word, slut. Ugh, I feel so awful even typing it because it really makes my blood boil. Maybe that is because it's personal to me;
When I was in 7th grade I had my first boyfriend. He went to a different school and we never saw each other. Typical, so typical. Anyway, a girl, who was not too fond of my outgoing personality and positive attitude began telling everyone that I was in fact, a slut. I didn't even know what that meant! Like, I haven't even had my first kiss yet! But it still made me cry and feel terrible! I actually hated myself over a word I didn't even know! Fast forward to my twenties; I think because of what happened way back when, I already knew that when someone called you that, it didn't matter because I was in fact a good person.
Maybe this is my small town perspective, I don't know. But speaking as a female from my generation, it's kind of nice to now have a male term that's supposedly equivalent to 'slut'. As much as I don't condone putting others down, this is almost like a reality check. Like, yes, for hundreds of years women have hated themselves because another person called them a slut, but for less than a hundred months, guys get a tiny bit of what we have gone through.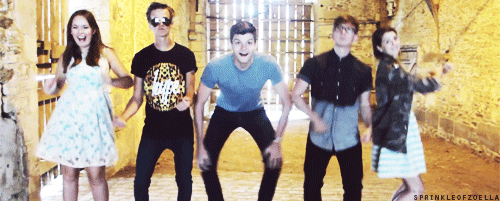 All in all, I really hope the rise of the word 'fuckboy' begins to fade the word 'slut' out of our vocabulary, because now everyone is getting a taste of their own medicine. Maybe by the time I'm a super cool old lady with my tattoos and winged eyeliner, I wont have to deal with my granddaughters being called sluts and my grandsons being called fuckboys. Everyone will just exist. I personally think that would be awesome.